Oscar Health Insurance the Ultimate: Guide to Understanding
Welcome to the ultimate guide to understanding Oscar Health Insurance! If you've ever found yourself navigating through a maze of insurance options, trying to figure out what's best for you and your family, then this article is here to help. Oscar Health Insurance is a provider that offers a range of coverage options tailored to fit your needs. Whether you're looking for individual plans or coverage for your entire family, Oscar has got you covered. So let's dive in and unravel the mysteries of this innovative health insurance company!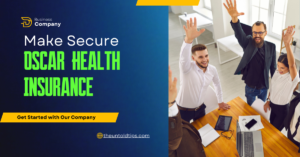 1.
What is Oscar Health Insurance?
Oscar Health Insurance is a company that aims to revolutionize the way we think about health insurance. Founded in 2012, Oscar takes a tech-driven approach to provide individuals and families with accessible and affordable healthcare options.
Unlike traditional insurance providers, Oscar puts an emphasis on user-friendly technology and personalized care. Their platform allows members to easily manage their coverage, find doctors, schedule appointments, and even access virtual visits through telemedicine. It's all about convenience and putting the power in your hands.
One of the key features of Oscar Health Insurance is their focus on preventive care. They offer free primary care visits and provide resources for managing chronic conditions like diabetes or asthma. By encouraging proactive health management, Oscar aims to help its members stay healthier and avoid costly hospital visits.
In addition to preventive care, Oscar offers a range of plans that cater to different needs and budgets. Whether you're looking for basic coverage or comprehensive benefits with low deductibles, there's an option for you.
With their innovative approach to customer service, easy-to-use technology platform, and commitment to preventive care, it's no wonder why so many people are turning to Oscar Health Insurance as a new alternative in the world of healthcare coverage.
2. The Types of Coverage Offered by Oscar Health Insurance
Oscar Health Insurance offers a variety of coverage options to meet the diverse needs of individuals and families. One type of coverage they offer is individual health insurance plans. These plans provide comprehensive medical coverage for individuals who are not covered under an employer-sponsored plan.Another type of coverage offered by Oscar is family health insurance plans. These plans are designed to ensure that the entire family has access to quality healthcare services when they need it most. They typically include coverage for preventive care, doctor visits, hospital stays, prescription medications, and more.
In addition to individual and family health insurance plans, Oscar also offers small business health insurance plans. These plans are specifically tailored for employers with fewer than 100 employees. The goal is to provide affordable and flexible options that help small businesses attract and retain top talent while keeping their workforce healthy.
No matter your situation or budget, Oscar Health Insurance has a range of coverage options available to help you access the care you need without breaking the bank. So whether you're an individual looking for personal coverage or a small business owner seeking options for your employees, explore what Oscar e has to offer!
3. Understanding Your Oscar Health Plan Options
When it comes to choosing a health insurance plan, it's important to understand your options. With Oscar Health Insurance, you have several different plans to choose from, each with its own unique features and benefits.
One option is the "Simple" plan, which offers basic coverage for essential services like doctor visits and preventative care. This plan is perfect for those who are generally healthy and don't require frequent medical attention.
If you're looking for more comprehensive coverage, the "Classic" plan might be a better fit. With this plan, you'll have access to a wider network of doctors and specialists, as well as additional benefits like prescription drug coverage.
If you qualify for Medicaid or Medicare but still want the convenience of an Oscar Health Insurance plan, there are options available specifically designed for these programs.
Remember that everyone's healthcare needs are different. Take some time to assess your individual needs before making a decision on which Oscar Health Plan is right for you.
4. Choosing the Right Oscar Health Plan for You
Choosing the right health insurance plan can be a daunting task, but with Oscar Health Insurance, the process becomes much easier. Here are some key factors to consider when selecting the right plan for you.
Take a look at your healthcare needs. Are you someone who requires frequent doctor visits or medications? Evaluating your medical history and current health status will help determine which plan offers the most comprehensive coverage for your specific needs.
Next, consider your budget. It's important to choose a plan that aligns with your financial capabilities. Oscar Health Insurance offers various plans at different price points, allowing you to find one that fits within your budget while still providing adequate coverage.
Another factor to keep in mind is network accessibility. Oscar Health Insurance works with an extensive network of healthcare providers, ensuring that you have access to quality care wherever you are located. Before choosing a plan, make sure that the doctors and hospitals near you are included in their network.
Don't forget about additional perks and benefits offered by each plan. Some plans may include extras such as telemedicine services or wellness programs that can enhance your overall healthcare experience.
By considering these factors and weighing them against your individual needsr  Insurance and preferences, you'll be able to select the perfect Oscar Health Insurance plan tailored just for you!
5. How to Pay for Your Oscar Health Insurance
Paying for your Oscar Health Insurance is a crucial aspect of managing your healthcare needs. Understanding the different payment options available to you can help ensure that you stay on top of your premiums and maintain uninterrupted coverage.
One way to pay for your Oscar Health Insurance is through automatic monthly deductions from your bank account or credit card. This convenient option eliminates the hassle of remembering to make payments manually each month.Another option is to set up a recurring bill payment with your bank. This allows you to schedule regular payments directly from your checking or savings account.
Just be sure to check with Oscar  Insurance about their preferred method and any specific instructions for setting up this arrangement.
If you prefer more control over when and how much you pay, you can opt for manual online or phone payments. Most insurance providers offer user-friendly online portals where policyholders can log in, view their bills, and make secure payments using a debit or credit card.Additionally, some employers may offer payroll deductions as a convenient way to pay for health insurance premiums.
Check with your HR department if this option is available at your workplace.Remember, it's important not to let payments lapse, as this could result in a loss of coverage. Taking proactive steps towards paying for your Oscar Health Insurance will give you peace of mind knowing that you are taking care of both yourself and your financial obligations
6. What If You Need to Cancel or Change Your Oscar Health Coverage?
Life is unpredictable, and circumstances can change unexpectedly. So, what happens if you find yourself in a situation where you need to cancel or change your Oscar Health coverage? Don't worry—Oscar understands that flexibility is key when it comes to health insurance.
If you ever need to make changes to your coverage, the process is fairly straightforward. The first step is to log into your Oscar Health account online. From there, you'll be able to navigate through the user-friendly interface and access all the information related to your plan.
Within your account dashboard, you'll find options for managing your policy. Whether it's updating personal details, adding or removing dependents from your plan, or even switching plans altogether – everything can be done with just a few clicks.
In case you encounter any difficulties along the way—or simply prefer speaking with someone directly—you can also reach out to Oscar's dedicated customer service team. They are available via phone during business hours and are more than happy to assist you with any questions or concerns that may arise regarding canceling or changing your coverage.
Remember that life happens and priorities shift. It's essential not only for peace of mind but also for financial security that we have control over our health insurance choices. With Oscar Health Insurance by your side, navigating these changes becomes a breeze!
So whether it's adjusting due dates on premium payments or making modifications based on new healthcare needs—rest assured knowing that Oscar has got you covered every step of the way!
Conclusion
Navigating the world of health insurance can often feel like navigating a maze. However, with Oscar Health Insurance, understanding your coverage options and finding the right plan for you doesn't have to be overwhelming.
Oscar Health Insurance offers a range of coverage options tailored to meet your individual needs. Whether you're looking for comprehensive coverage or something more budget-friendly, Oscar has a plan that's just right for you.
When choosing an Oscar Health Plan, take into consideration factors such as your healthcare needs, budget, and preferred providers. With their user-friendly online portal and helpful customer service team, managing your Oscar  Insurance is easy and convenient.
Paying for your Oscar Health Insurance couldn't be simpler either. They offer various payment options to accommodate your preferences and make it hassle-free to keep up with premiums.
In the event that circumstances change or you need to cancel or modify your coverage, don't worry – Oscar has flexible policies in place to ensure you have peace of mind when it comes to managing your health insurance.
With its innovative approach to healthcare delivery and commitment to member satisfaction, Oscar Health Insurance stands out among its competitors. Their dedication to providing personalized care sets them apart in the industry.
So whether you're located in Florida or Texas or anywhere else across the United States where they operate, consider exploring what Oscar Health Insurance has to offer. Their excellent provider network coupled with their member-centric approach makes them a top choice for individuals seeking quality health insurance coverage.
Remember that having reliable health insurance is not only important for protecting yourself but also ensuring access to essential medical services when needed most. Don't let confusion hold you back from getting the coverage you deserve – let Oscar guide you through the maze of health insurance options today!
For any further questions about oscar health plans call our helpline on [oscar health phone number].